Saturday, February 28, 2015 by John Sharp (Hatcher+) 4,595 Views
In November, Harveen and I got the chance to visit Tehran and discovered a population almost the size of Germany and an emerging market that is about to become a "must go" destination (see "Reading Term Sheets in Tehran") - so last week, when I was invited to visit the Republic of Georgia by our new partners at Hatcher Brazil, I didn't hesitate. I said "yes".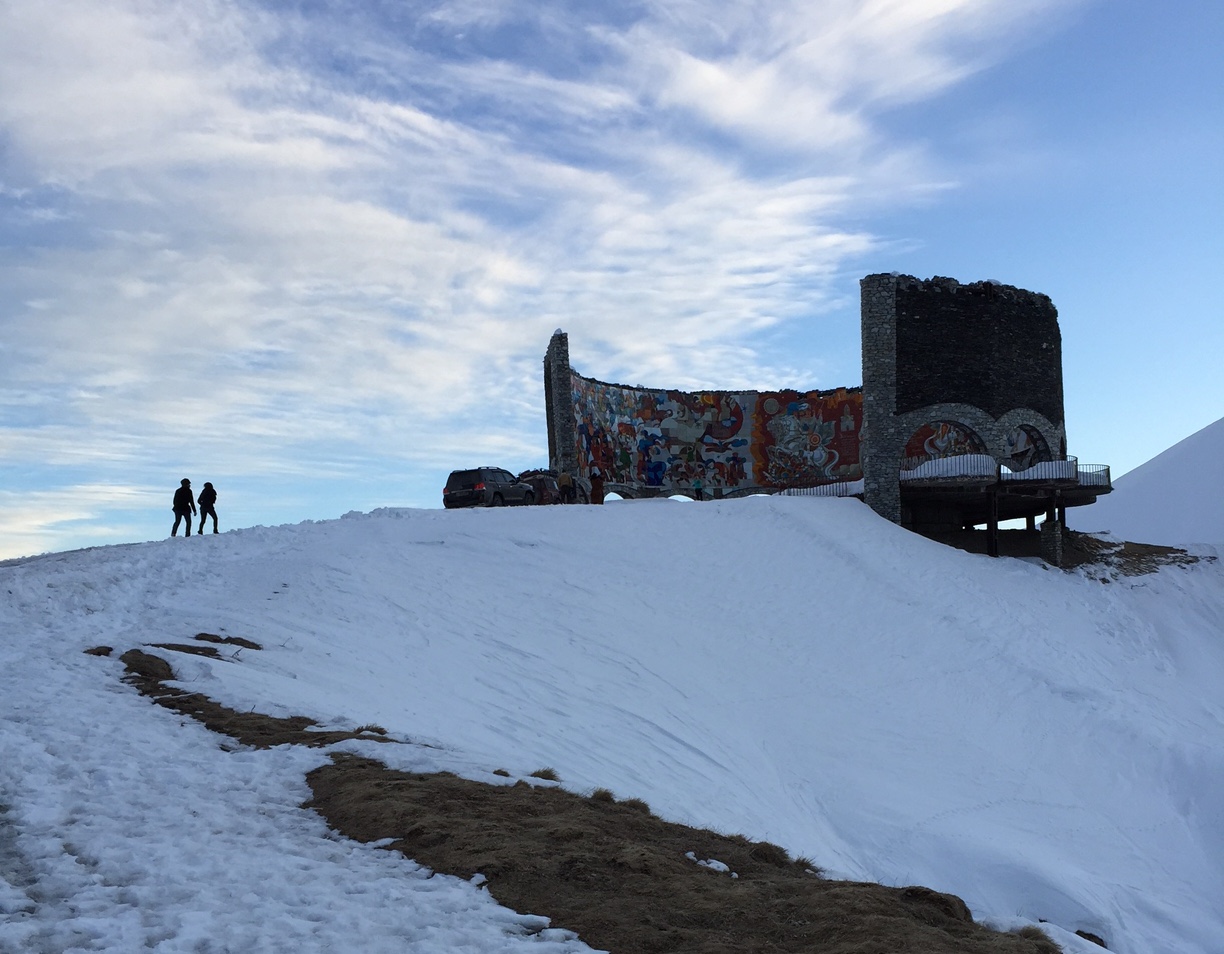 Georgia is a Christian enclave and former Soviet State that sits on the old Silk Road below Russia and sits above Turkey, west of Azerbaijan, and north of Armenia. Its alphabet is unique (one of the 16 unique alphabets in the world) and its language one of the world's oldest - and difficult to master. The country's casinos and seaside and skiing reports attract significant tourism dollars, and its agriculture products (largely organic and delicious) are prized, but it is the country's highly-educated population and long experience with trade that has created its wealth.
The commodity most traded is not overtly visible - you have to look for it. Our first stop was sub-tropical Batumi - an ancient city just an hour and a half flight from Istanbul, and quite possibly the first oil-exporting port in the world - courtesy of original British concessions in Azerbaijan. On the drive out of Batumi you pass beneath the six pipelines that have connected Batumi and the refineries of Baku for the past seven decades.
If you apply the maxim that economic growth can be most easily calculated by counting the construction cranes on the horizon, then Batumi is growing at around 10% a year. Along the corniche, there is a new Sheraton, a popular Radisson Blu, a Hilton under construction, a Kempinski - and a nicely-restored old town that would not look remotely out of place in central Europe.
The new road to Tbilisi (which our driver took at speeds ranging from 130kph to 200kph) enables the country to be crossed in less than four hours. The data network was available the whole trip, and fast. In Tbilisi, we took a tour of an extremely well equipped, ISO-certified food-processing plant owned by the Shevardnadze family. Above Tbilisi in the mountains adjacent to Chechnya sits a beautiful mountain resort accessible via helicopter (40 minutes) or road (3 hours - unless you break down, and have to build a fire to stay warm - like we did - but that is another story!)
To sum up, like Tehran, Georgia has an incredibly well-educated executive force and a long history of trading and business. It is moving into the future at an extremely fast rate and building the information and logistics infrastructure to support that growth.
We ended the evening this morning at about 3am sipping chacha (Georgian grappa) and playing Ray Charles in the shadow of the mountains. It won't be the last time Georgia is on my mind.
John is a Partner at Hatcher Plus, the leading data-driven venture capital investment firm. John has extensive commercial experience at the senior management level, having been the Chief Executive Officer of Authentium, Inc. the Managing Director, Asia, of WorldSpace, and CEO of Hatcher, the precursor company to Hatcher+. A tenacious and driven executive with longstanding board-level and C-suite level management experience within high-growth companies, John also brings a strong history of capital raising from an extensive network of investors globally. As Chairman and CEO of cybersecurity pioneer Authentium (acquired by CYREN in 2010), John co-authored three US patents and developed and sold cybersecurity solutions to some the largest organizations in the world, including the US Department of Commerce, NASA, AOL, British Telecom, Comcast, Cox Communications, Google, McAfee, Microsoft, Symantec, and Telstra. As CTO at Hatcher+, DocDoc, Heardable, and ThoughtRiver, John has designed and developed several highly-innovative technology platforms using cutting-edge approaches to data processing, user interface design, and workflow optimization. John is a frequent blogger and an in-demand speaker at venture events globally, and has extensive experience implementing ESG solutions as Chairman and/or board member of numerous start-ups, including director roles at trade finance provider ASYX and payment aggregator Mozido, and roles as Chairman of MENA-based financial services pioneer Telr, and the leading Cambridge-based legal services technology company, ThoughtRiver.