Last night, I watched a video presented by Richard Wilson, CEO of the Family Office Club, that I thought did a very good job of covering many of the core, operational and deal flow management problems faced by family offices.  One of the slides showed data on the growing number of centimillionaires (people that have over $100MM in assets) from a recent Knight Frank Wealth Report (which is an excellent source of data on the subject.)  It showed that roughly 1 in every 200,000 people is a centimillionaire - which is, roughly speaking, a population a thousand times smaller than the number of millionaires (1 in 200) that  you might encounter in any given day.  
Here's a handy infographic: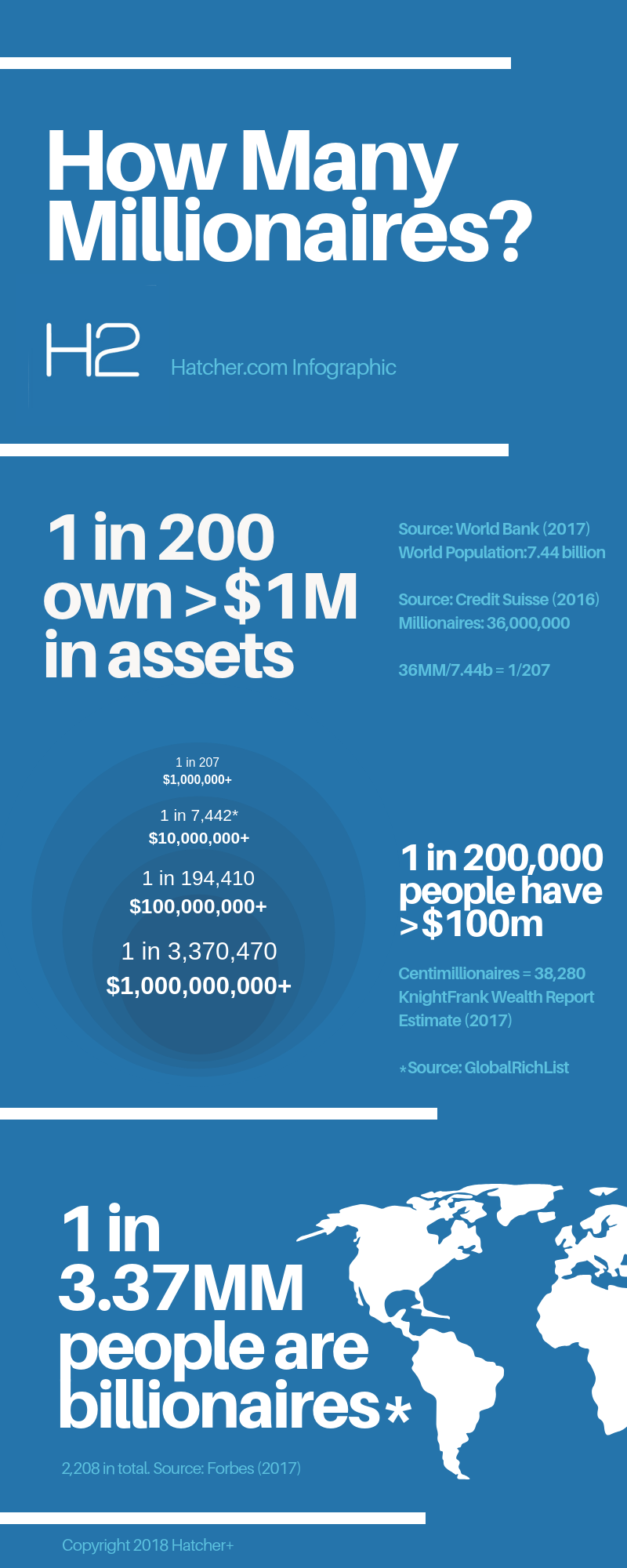 A final thought - if you've not visited the site maintained by Care - GlobalRichList.com - you should. Not only does it tell you how much you're worth, and what your wealth is relative to other humans on the planet, it provides some great ideas about how you can put that wealth to work.