The Economics of Hope and Dreams
I listened to a BBC Radio interview today with Mary Williams, the adopted daughter of Jane Fonda, and there was one part of the interview that I just found riveting, because I'm not sure that I've ever heard "the absence of hope" so clearly articu...
I listened to a BBC Radio interview today with Mary Williams, the adopted daughter of Jane Fonda, and there was one part of the interview that I just found riveting, because I'm not sure that I've ever heard "the absence of hope" so clearly articulated.  Ms. Williams, who grew up poor in East Oakland, was asked what she found most surprising upon being thrust into a summer camp that included kids from widely different backgrounds, including kids that were much better off than her.
Was it their clothes?  Their toys?  The way they talked?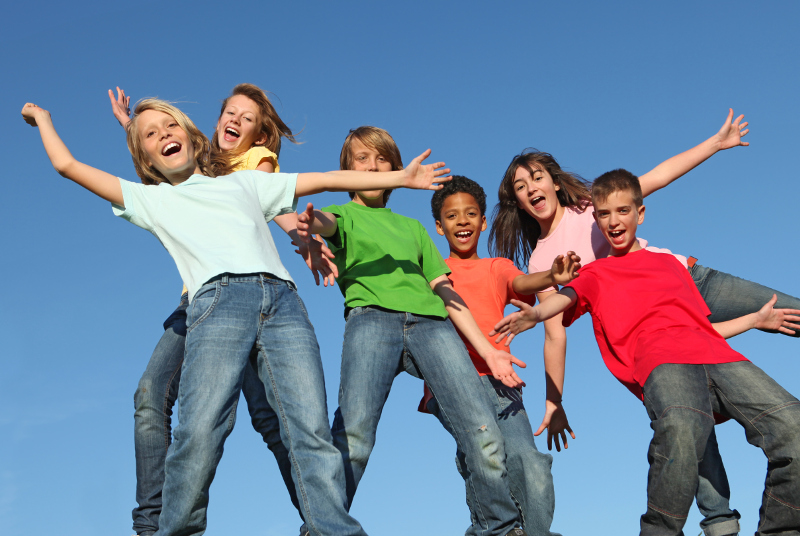 It was none of those things.  Her answer was, "those kids thought about their futures."  

In a teenage girl living East Oakland, she went on to say, you didn't think about the future - because there was nothing to think about.  You didn't dream of becoming a software engineer or curing cancer or traveling to Mars - you grew up with the unshakeable expectation that you would have a kid, marry the father, and rely on him to protect you from 'other men'.  That was it - there was no alternate universe, that was your fate.  So you didn't bother thinking about it so much.
Given what I do for a living, I couldn't help but wonder - how many kids look at life this way?  As a pre-plotted story almost totally devoid of a chance to be creative, where the major themes are simply living, providing, and staying alive?  When a founder comes to see us, what tiny percentage of that age group does this person represent?  And how many have no idea that such chances... of being backed by angels and becoming a successful entrepreneur... even exist?
I found myself thinking about impact investing... I've always though the 'impact' referred to in that phrase related to the target investment activity.  Now I'm not so sure.  In the light of this story, perhaps the real target of impact investing is the founder, and the investment is really just a conduit - a path to an alternative future.  
When I was 15, my parents sent me from the farm to a large city to attend a similar event - in my case, a music camp run by a bunch of progressive people that wanted to give us country folks a taste of 'what might be.'  This single act of foresight by my parents showed me that a boundless world existed outside of my narrow experience and set me on a path of continual discovery that I'm still on today.  And in the same way that Mary Williams' chance encounter with Fonda led her to an alternate version of her future, this event changed my understanding of what might be possible... and provided me with an alternative future.
Thus far, my alternative future has been just an amazing journey, and economically, almost certainly more rewarding that the future I had mapped out for myself, which, not unlike Mary Williams, involved getting married, getting employed by the local town electronics store, and having some kids.  After hearing Mary's story today, some of the most dramatic parts of which I've excluded from this synopsis, I'm quite certain, courtesy of a Lifetime 'Movie of the Week" (at the very least) adaptation, she is going to enjoy economics far superior to her own original future as well - the kind of economics that can only be experienced when someone enables hope, and unlocks dreams.
---
John is a serial entrepreneur and investor, and the co-founding Partner of Hatcher+, a data-driven, globally-focused venture investment platform based in Singapore. In addition to leading capital raising and deal syndication, he is the visionary and architect behind the Hatcher Stack, the company's venture-oriented business process automation platform. Over the past five years, John has led numerous venture investments in early-stage companies, including ASYX, DocDoc, Dropsuite, Invit, Inzen Studio, SocialCops, ThoughtRiver, and Telr - and syndicated over US$100Mn of additional debt and equity co-investment. IPOs and trade sales in which he was acted for the majority shareholder include Dropsuite (ASX:DSE) and Inzen Studio (ASX:ICI). His M&A work includes the merger of payment leader Telr with Dubai-based Innovate Payments, and the merger of Singapore-based companies DocDoc, and DoctorPage. Prior to co-founding Hatcher, John founded cybersecurity technology leader Authentium (acquired by CYREN in 2010), and acted as a director for global payments aggregator Mozido, and an advisor to Africa-based Gateway Communications, satellite technology developer MDS America, Kuwait-based Internet marketplace Sheeel.com, and Orion Partners, a $2B private equity fund manager based in Hong Kong.
The Best Investor Deck Ever
Views: 25,838
The Most Unrewarding, Misunderstood, Underrated Job on the Planet
Views: 22,563
The First 100 Are Funded!
Views: 18,275
Venture Capital Simplified - The Rule of 5X
Views: 13,551
The AI-Powered, Highly-Automated, Global-Diversified, Exchange-Tradable VC
Views: 11,943
Featured Authors Show All
Tags
Jane Fonda, Mary Williams, impact investing, venture capital, VC