Equities traders have always been on the cutting edge of technology. Since the invention of the telegraph and the laying of the Trans-Atlantic Cable in the 1800s, traders have always understood that knowledge is power - and that in order to profit from that power, you need to be able to do two things: obtain access to the knowledge faster than anyone else, and have the ability to act on that knowledge in the fastest way possible.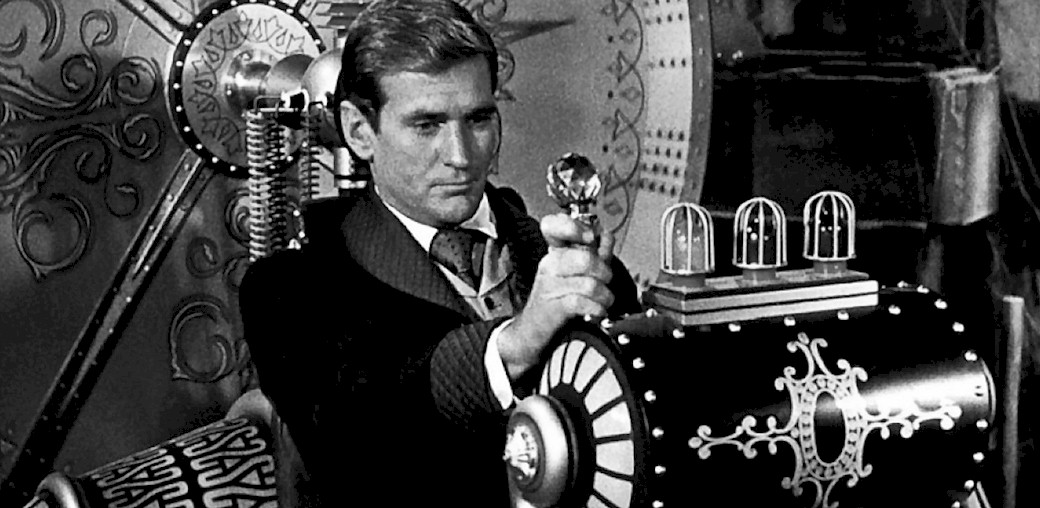 Over the past thirty years, traders have adopted disruptive technologies to do just that - and they have transformed their industry. A time-traveling equities trader from 1989 would not recognise today's trading environment - they would be amazed at the massive dominance of dark pools and computer trades, the changed employee archetypes (including the dominant presence of data scientists and IT staff on today's trading floors), the arbitrage trades based on technologies built to take advantage of fractional differences related to the speed of light and the speed of CPUs... and although they would undoubtedly understand the rationales for adoption, very few of these practical applications would be familiar to them.

Contrast that with the time-traveling VC. What would a venture capital partner traveling forward in time from 1989 find disturbing, confusing, or illuminating about today's venture capital ecosystem? Probably not a lot. Today's VCs are still largely sourcing and syndicating deals via email or phone - or drinks at the Woodside Inn. Analysts are still pouring over PowerPoint presentations and Excel spreadsheets - and entrepreneurs are still making sure both the Powerpoint and the Excel models contain a bunch of charts biased, over time, to the upper right of the page.
Sure, some firms have started funds dedicated to technologies that were not around in 1989 (blockchain, mobile apps) - and we're no longer tethered to the phones on our desks, but mobile. But the point is simply this with a handful of exceptions, an ecosystem containing hundreds of smart people, all dedicated to the development of disruptive technology and the scaling of businesses, appears to have done little to disrupt and scale its own industry. For the most part, "the knowledge" around a new deal is still creeping in the hands of a potential investor at the speed of... 1989.
Here's three reasons why that's about to become a problem for those unable - or unwilling - to adopt a faster approach:
1. Funding is Speeding Up
As with public equity trades, some innovators have been hard at work - particularly in the crowdfunding space. Deals can now been done significantly faster than before. Hot deals on crowdfunding sites can be completed in hours - and venture deals using standardized documentation, in-line DD, and automated fund administration systems, can be done in minutes.
How does that compare with what is typical in the VC world? In the traditional venture funding universe, with rare exceptions, the average time needed to complete diligence and legals on a single deal can be two to three months. Legal costs (to draft a shareholder agreement, articles, term sheets, subscription agreements) can typically be a gating factor, with a month required to complete the forms and a per-deal cost of twenty thousand up to fifty thousand dollars - about the same time that was needed back in 1989.
In 2019, there is no need for things to take nearly that long or be that costly - and there is a risk in becoming non-competitive if you retain such timeframes and costs. Due diligence can be significantly compressed by adopting sensible in-line DD models more appropriate for the stage of the investment - and by using better techniques and emerging AI-based technologies and data vendors to test for the appropriate levels of domain knowledge, team gaps, product development, and competition.
Using standardized DD processes and documentation can further reduce the time needed for legals by 90%-98% - and that, along with the automation of end-to-end business process and data room integration (and audit trails), as we've done at Hatcher+, can make approvals and fund administration a breeze - and further reduce the time it takes to get the deal done - and remain competitive in a world in which funding is speeding up.
2. Private Company Exchanges and STOs Are Coming
Walk into any (non-US) public exchange in the world right now... and the thing that strikes you is the lack of activity. In some places, its as if you've just walked into a library - after closing hours. Talk to entrepreneurs and for but the very biggest of the big, the allure of "going public" is fading. Talk to a millennial, and they will point to the recent history of ICOs, not in terms of the collective failure that they have become known for, but more as the beginnings of a systematic approach to trading shares in highly distributed private ownership structures, powered by STOs (Secure Token Offerings) rather than their utility-based bastard brethren.
And while there are probably many that would say democratized funding - and mass-listings on private market exchanges - are still some time off, that isn't what we're seeing on the ground. There are a number of such exchanges that are testing their technologies, both off the grid, and/or in government-sponsored sandboxes, and some of those governments (Singapore and Switzerland, to name just two very supportive, well-heeled groups) recognise that public markets are no longer attractive places for small-to-mid cap companies to raise money - and are actively legislating support for private markets.
3. Scalable Ecosystem Interfaces
The current system of informally syndicating or being approach to participate in a round of funding was supposed to become doomed by virtue of the massive number of crowdfunding sites that have proliferated since the launch of Kickstarter back in April of 2009. And although the creation of this ecosystem has forced a lot of change from a regulatory standpoint, particularly in the US, there remains a distinct lack of efficient interfaces between the crowdfunding community and the VC community.
Part of this is of course driven by the need for "proprietary deal flow" - i.e. I don't want to share my deals with you, because you might get in there first with a term sheet. But in a world in which the managers of one asset class have shown that the limiting factor ultimately ends up being the speed of light, it's a fair bet that the notion of proprietary deal flow is not going to last much longer.
Some accelerators and early stage VCs have done a great job of interfacing with VCs and ensuring that their startups get the attention they deserve at demo day - but many other accelerators have a lot of work still to do in improving their interfaces with investors, and the venture community at large.
We believe that we can help do that - and there are others working on similar lines. Soon, the current proprietary interfaces that prevail today will be replaced by new, better-informed proprietary deal processes not dissimilar to large-scale auctions - something that Y Combinator pioneered via their well-respected version of "Demo Day", and other firms, such as ours, are building globally distributed version of, using AI-driven investor mandate matching as a replacement interface for the informal connections of past methods.
Summary
Not everyone I know agrees with me re the above. Some people don't think that things are changing as rapidly as I think they are. On a personal level, I view this as great news for Hatcher+ - and the other companies that are developing the AI models and business process automation tools that are critical to engaging with the ecosystem at scale. And while they may be right that these changes may be adopted later than my predicted timeframe, there's no doubt in my mind that the venture industry is currently in the process of disrupting itself in profound and meaningful ways.
The beneficiaries of these changes? Everyone. Startups will be funded faster, for better reasons. Investors will be better informed, and reporting will become real-time. The ecosystem will operate more transparently, and become open to a larger, more democratized pool of investors. And, within a small amount of time, indices will emerge, and trading in the stocks of non-public companies will start to make an appearance. As to what happens beyond that point, the possibilities are only be limited by the speed of light - as we've seen with public equities.