Last week, I visited our new partners in the beating heart of South America - Sao Paulo and Rio.  And while I knew I was entering a large population center, I was unprepared for how large it actually was, and lacked the tools to understand how large Brazil's commercial cities were on a comparative basis. So I went looking, and found this: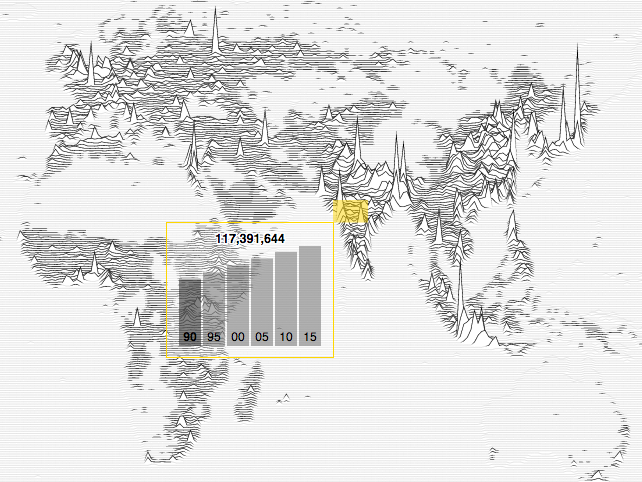 I think this d3 visualization, by Adam Pearce of Bloomberg in NY, does a terrific job of illustrating not only the obviously population-rich places like China and India, but other massive markets like Indonesia, Japan, Iran, Egypt, the Philippines, and Central Africa.
Also of interest: individual centers such as Istanbul, Moscow, Mexico City, and Sao Paulo - and the cluster centers of Western Africa and the Levant.
The map also provides a satisfying level of support for our emerging markets strategy - and a strong indicator (see yellow box, parked above Mumbai in the above graphic) as to why Hatcher's India-based portfolio companies (EatAds, SocialCops) have chosen that market as their focus - and why several of our other companies are looking now to Indonesia - and Brazil.