Why Hatcher Loves Emerging Markets
Last week, I visited our new partners in the beating heart of South America - Sao Paulo and Rio....
Last week, I visited our new partners in the beating heart of South America - Sao Paulo and Rio.  And while I knew I was entering a large population center, I was unprepared for how large it actually was, and lacked the tools to understand how large Brazil's commercial cities were on a comparative basis. So I went looking, and found this: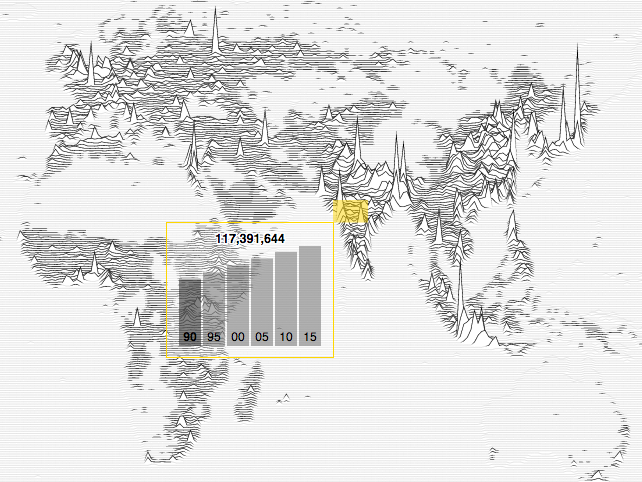 I think this d3 visualization, by Adam Pearce of Bloomberg in NY, does a terrific job of illustrating not only the obviously population-rich places like China and India, but other massive markets like Indonesia, Japan, Iran, Egypt, the Philippines, and Central Africa.
Also of interest: individual centers such as Istanbul, Moscow, Mexico City, and Sao Paulo - and the cluster centers of Western Africa and the Levant.
The map also provides a satisfying level of support for our emerging markets strategy - and a strong indicator (see yellow box, parked above Mumbai in the above graphic) as to why Hatcher's India-based portfolio companies (EatAds, SocialCops) have chosen that market as their focus - and why several of our other companies are looking now to Indonesia - and Brazil.
---
John is a serial entrepreneur and investor, and the co-founding Partner of Hatcher+, a data-driven, globally-focused venture investment platform based in Singapore. In addition to leading capital raising and deal syndication, he is the visionary and architect behind the Hatcher Stack, the company's venture-oriented business process automation platform. Over the past five years, John has led numerous venture investments in early-stage companies, including ASYX, DocDoc, Dropsuite, Invit, Inzen Studio, SocialCops, ThoughtRiver, and Telr - and syndicated over US$100Mn of additional debt and equity co-investment. IPOs and trade sales in which he was acted for the majority shareholder include Dropsuite (ASX:DSE) and Inzen Studio (ASX:ICI). His M&A work includes the merger of payment leader Telr with Dubai-based Innovate Payments, and the merger of Singapore-based companies DocDoc, and DoctorPage. Prior to co-founding Hatcher, John founded cybersecurity technology leader Authentium (acquired by CYREN in 2010), and acted as a director for global payments aggregator Mozido, and an advisor to Africa-based Gateway Communications, satellite technology developer MDS America, Kuwait-based Internet marketplace Sheeel.com, and Orion Partners, a $2B private equity fund manager based in Hong Kong.
The Best Investor Deck Ever
Views: 25,838
The Most Unrewarding, Misunderstood, Underrated Job on the Planet
Views: 22,563
The First 100 Are Funded!
Views: 18,275
Venture Capital Simplified - The Rule of 5X
Views: 13,551
The AI-Powered, Highly-Automated, Global-Diversified, Exchange-Tradable VC
Views: 11,943
Featured Authors Show All
Tags
blog, investment, vc, venture capital